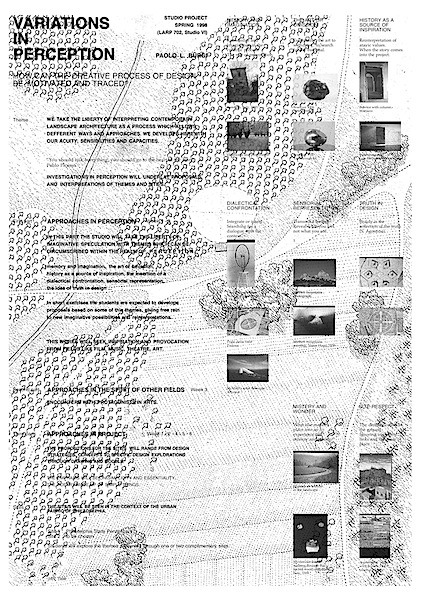 HOW CAN THE CREATIVE PROCESS OF DESIGN BE MOTIVATED AN TRACED?
UPENN
Philadelphia, Usa
THEME
We take the liberty of interpreting contemporary landscape architecture as a process which allows different way and approaches. We develop here with our acuity, sensibilities and capacities.
"You should rick everything, you should go to the heart of the story".
Pablo Picasso
Investigations in perception will underlay proposals and interpretations of themes and site/s.
FIRST STEP
APPROACHES IN PERCEPTION
In this part of the studio, we will take the liberty of speculation with themes which can be circumscribed within the realm of perception:
memory and imagination – the art of omission – history as a source of inspiration – the insertion of a dialectical confrontation – sensorial representation – the idea of truth in design…