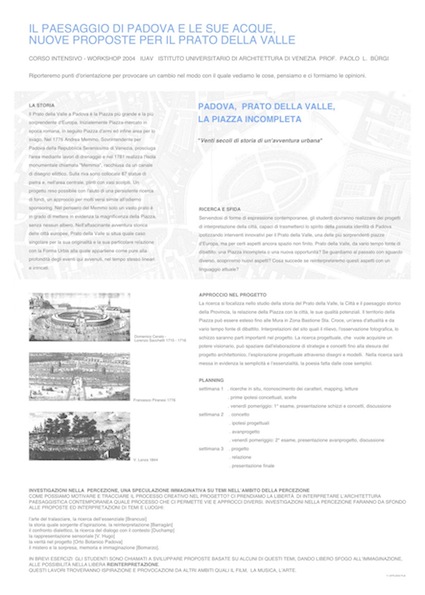 IUAV
workshop – collaborators
Laura Zampieri, Chiara Pradel, Sachimine Masui
Padova, Italy
THE STUDIO'S RESEARCH CHALLENGE
In the fascinating historical adventure of European cities, Prato della Valle stands as a singular case for the originality of the relation with the Forma Urbis to which it belongs as well as the depth of it's age-long events, linear and intricate al the same lime.
The Prato today history, somehow studio will be is still adrift alter its interesting unfinished and incomplete. The exploring possible, innovative interventions to the place, focusing on how to establish a new tension through dialogue between the site and its surroundings. The design should reflect the spirit of its past, while using a contemporary language of expression. Prato della Valle, an uncompleted square or a new choice?